You want some down time, or need to keep your kid occupied while waiting in line at the DMV, then try one of our just for fun games.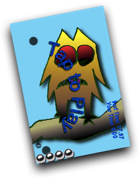 Pill Puzzle is a fun game for everyone in the family. Pill Puzzle is like the tilt beads puzzles you find at toy stores, only more fun. The object of the game is to tilt your iPhone or iPod Touch to get the balls into the holes as quickly as possible. Watch the balls roll with realistic motion as your movements control the direction and speed of the balls. Be careful you don't bump the phone otherwise you will have to start again. The game has also been designed to have the warped "cardboard" picture on the bottom just to make things a bit harder.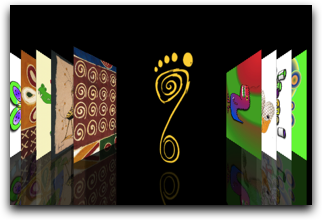 With four difficulty levels the game is suited to entertain young kids all the way to adults with steady hands. You can play the games from start to finish or double tap the screen to select your favorite tilt beads puzzle.
Pill Puzzle keeps track of the fastest time for each game, so see if you can go faster than the last time or see if Junior can beat Mom. If you are not the competitive type turn off the timer and play at your own pace.
Play the video to see the action and steady hands that you need to master this game.

Pill Puzzle
Just like the old tilt bead games you can find at toy stores, only more fun. With 27 games and 4 speed levels you can have hours of fun.

Pill Puzzle Lite
This is the same fun game as Pill Puzzle, but only has 5 games and 4 speed levels. This will give you a taste of what the full version is like.